Cab Booking in Uttarakhand
Your Search ends with Cab booking Online in Almora if you are searching for a taxi rental service in Almora. Cab rental agencies are in high demand in Almora because Almora is one of the most beautiful hill stations, the cultural capital of Uttarakhand, people call it the second home of God as it has many religious places there.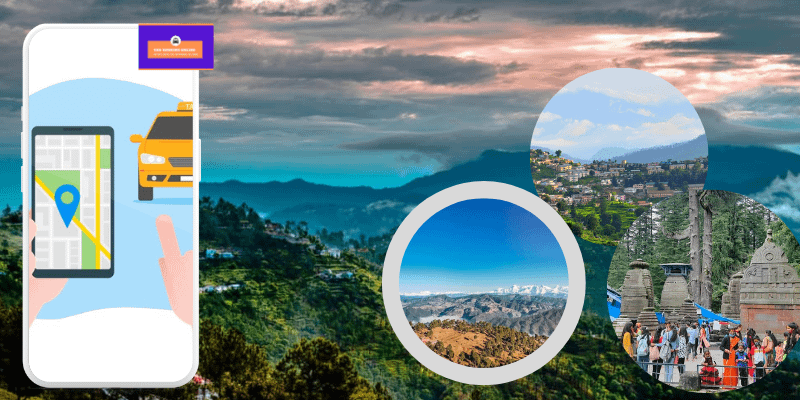 As it has many other places and when you want to explore this so you need a cab service and this Cab Booking online helps you.
Cab Booking Online in Almora
Cab booking is a local Uttarakhand taxi rental service provider company that offers taxis on rent, especially since we deal with travelers, corporate, and family tours.
If you are looking taxi to rent in Almora or you are planning to explore Almora so just get in touch with Cab booking online and we will sort out all the hassles and will guide you.
Almora Places To Explore
Almora is full of visitable places whether you come with expectation of religious, hill station or wildlife centuries Almora has everything to show you, some of the best places are given.
1-Religious Tour in Almora with Cab booking Online
Almora is full of religious places for Hindus as it has the temple of Isht Devi Nanda Ma, Katarmal Surya temple, Jageshwar Dham, Golu Devta Temple( God of justice in Uttarakhand) Binsar Mahadev (Ranikhet).
This whole tour takes 2 days in this will see our culture very closely and will come to know about the culture of Uttarakhand.
2-Places To Explore near Almora – Cab Booking Online
Almora is famous as a hill station and it has some other hidden zams which will make your Almora tour very exciting and worth of money. In this Bright end corner, Langara,  Malla Mahal, Simtola CEO Park Almora, Zoo mrig Vihar, and  Binsar Zero point are famous.
When you want to explore Almora so these places are essential for you so get in touch with Cab booking online in Uttarakhand , here you will be guided as our guest and you will get the best deal on a local visit.