Explore Uttarakhand With Cab Booking Online
Exploring new places especially Uttarakhand once a year is a bootstrap for a mindset that gives peace of mind and another hand this is the perfect way of relaxing from the hectic schedule of city life.
Uttarakhand is one of the most visited states of India and this is known for its geographical area as it's situated at the foothill of the great Himalayas and surrounded by sky-touching hills and valleys.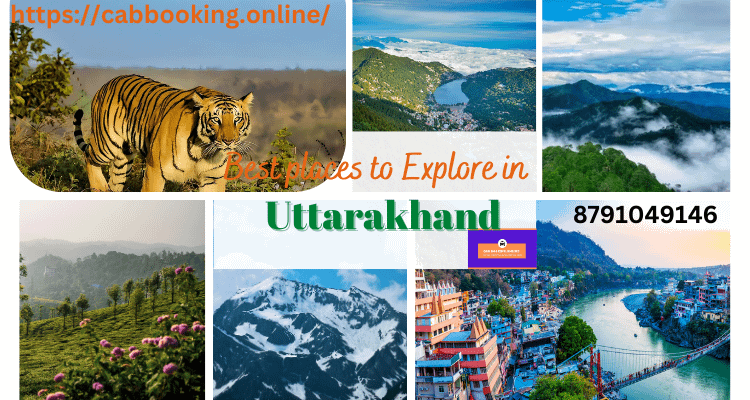 Also famous for its Yoga capital, nostalgic atmosphere, culture, and pure Sanatan Ashrams and temples. Anyone who loves nature, wildlife, visiting hill stations, and being part of religious activities should be part of this. 
Most people visit Uttarakhand, especially by attracting its Culture wearing sense, Pahari foods, and wildlife safari.
Uttarakhand food is known as the best and healthy and easy to digest this is the reason that most foreigners are demanding like Madua, Bazar, Jhanghora, Gahat, Baht Sensor, Time, Kirol, and Limuna vegetables.
Exploring a new place is full for it needs big planning in advance like booking a cab in Uttarakhand, advance accommodation, safari booking so on. Making a proper plan with a proper budget is also part of advanced planning which helps you a lot to choose the right type of vehicle, hotels, and others.
Uttarakhand has everything to offer you from the biggest dam to the biggest suspension bridge, the oldest national parks to the valley of flowers, the hill station to the city of lake, Char Dham yatra to visitable places, and all. so if you are planning to visit Uttarakhand so that will be a great tour of your life and memorable as well.
Plan your tour with cab booking online and get the best deal on your Uttarakhand visit.