Cab Booking Service in Haldwani
Haldwani is the gateway to Kumaon, with Flight, train, and road, from here you will get only via road option to the hills, that's why so many cab rental companies are open in the market, that offer Uttarakhand taxi packages from Haldwani.
Are you searching for a cab booking service in Haldwani? If yes, you are at the right place, Cab Booking Online is a trusted and local brand in Haldwani.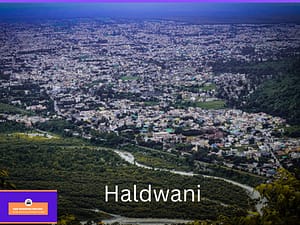 As a local taxi rental service provider, we have been providing Car rental service since 2000 in Haldwani so choose us for getting the best services at very reasonable rates.
Cab Booking Online in Haldwani
Cab Booking Online is one step solution for your cab service needs, like an outstation tour from Haldwani, and a Kumaon tour from Kathgodam. Get in touch with us for any kind of taxi rental service in Haldwani.
Local Visitable Places in Haldwani
Haldwani is beautiful and the second biggest city of Uttarakhand, it has many visitable places. Some must-visit places are Kathgodam, Gaula Dam, Jeolikot, Naukuchiatal, Bhimtal Lake, Hidimba Parvat, and Sanjay Van. Explore these beautiful places with cab Booking online as your local cab booking partner and guide for the local tours.
Airport Taxi in Haldwani
Pant Nagar is the nearest airport to Haldwani and is around 28 km away from the main city, so when you are on a Uttarakhand trip and you are coming via air so for you, our taxi will be at the Airport as well.
How to Hire a Cab on Rent in Haldwani
Here's how you can book a cab in Haldwani simply follow these steps.
With cab booking online you just have to call or send your query on WhatsApp or mail and you will get a verification call and your booking is done.
Follow Up and 24/7 Customer Support.
As you book a taxi with cab booking online so you get confirmation mail or call, in case of any query, you may contact us on the same number.
Transport Services In Haldwani
Haldwani is well connected to ISBT Anand Vihar and you can get a bus this is managed by Uttarakhand Transport Corporation, apart from this it is well connected to the State capital Dehradun you can get a bus to all sill stations like Nainital, Almora, Ranikhet, Pithoragarh Bhimtal and all. A new ISBT is under Construction in Haldwani and this will be one of the biggest ISBTs in India( Times of India).
Kathgodam Railway Station Gateway of Kumaon Uttarakhand
Haldwani is known as the gateway of Kumaon because Kathgodam is the oldest and last railway station in Nainital, and the Hilly area starts from Haldwani, and from Haldwani, you will get means of transport to all over Uttarakhand, especially to Kumaon subdivision.
As Haldwani is well connected by roads to all Uttarakhand and major cities of India so from here you get a taxi booking service for your Uttarakhand tour.
13019 Howrah – Kathgodam Bagh Express at Haldwani. Haldwani is well-linked with many junctions in India, All trains start from Kathgodam which is a terminal of North Eastern Railway's Izzatnagar Division, and then reach Haldwani and proceed towards Lalkuan Junction.
Air
The Air gateway of Haldwani is Pantnagar (Udham Singh Nagar) which is 28 km away from Haldwani, it has limited access to flights and Delhi is the nearest Internation airport and it welcomes all from different corners of the world.