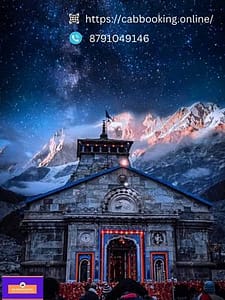 Kedarnath and Badrinath yatra is known as Chota Char Dham yatra and people who believe in Dharma and God visit these destinations.
If you have planned for Kedarnath and Badrinath Yatra and now you need to know what stations you have to stop at and how many days will it take, what about the taxi booking for 2 dams, etc so let's read this article this will guide you and will make your reach to the best cab booking service provider for your Kedarnath and Badrinath Yatra.
Most of the people come from Delhi so if you are one of them so we have created an itinerary for you this will be helpful for you this Itinerary for Kedarnath and Badrinath is for 7 nights and 8 days, so if you really want to offer prayer in Kedarnath and Badrinath Dham so just click on call icon and book your tour.
Day 1: Delhi to Haridwar via NH334 (242.2 km) 4 hr 30 min
When you reach Delhi either the railway station or airport our driver will be waiting for you and then your Delhi to Haridwar journey starts, now it's time to enjoy your journey and witness of some beautiful moments. When you reach Haridwar take some rest and be ready for world famous Ganga Arti at Har ki Pauri in the evening. Then visit the local market and return to your hotel and go to bed as the next day you have to go to Guptkashi.
Day 2: Haridwar To Guptkashi: 203 Km NH 7 Time 6 To 7 Hours
It's the second day to breakfast in the hotel and checks out from your hotel and start your journey to Guptkashi, while going to Guptkashi you will be enjoying the natural beauty, as this is situated in the lower Himalayan range so you will enjoy snow-covered hills.
When you reach her so take some rest and after taking that go out for exploring the locality and famous temples like Ardh Narishwar temple, Kashi Vishwanath and others temples. It takes 3 to 4 hours and after that go to your hotel and have dinner and go to bed.
Day 3: Guptkashi – Sonprayag – Kedarnath Via NH 7 – 30 Km 1 Hour To Reach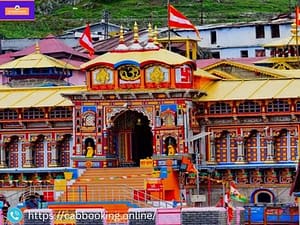 Wake up in the early morning and witness the sun rising and then have breakfast and check out from your hotel and start the tour for Sonprayag, now you are at the place from where trekking starts to Kedarnath you can rent a pony as well.
One reminder that before starting check that you are having all the things which are essential like trekking shoes, medicines jackets, and other things which will be needed on the way. Make sure that for Kedarnath you need to book hotels in advance as you are not going to get a room at that time so go to your hotel and go to bed as you have to go early morning for the morning Arti.
Day 4: Kedarnath – Sonprayag – Guptkashi
In the morning go for the morning Arti known as the Abhishek ceremony I swear that this is going to be the best experience of your life, after Arti go for photography and have breakfast in the hotel, and check out.
Now break down and start going to your hotel in Guptkashi, as you must have tired so take proper rest.
Day 5: GuptKashi To Badrinath Distance (197.0 Km) Via NH 7 – 6 Hr 52 Min
It's the 5th day of your tour and you are going from Guptkashi to Badrinath, have breakfast in the morning and start your journey, stop at Joshimath and make a round of this it takes 30 minutes.
After reaching Badrinath check in at your hotel take a rest and after this be ready to take a dip into the holy Tapt Kund ( this is essential for entering the temple) then enter the temple and perform Arti. After that get back to your hotel and go to bed.
Day 6 In Badrinath To Rudrapyrag 160 Km 6-7 Hours
Get up in the early morning and attend morning Arti in this Maha Abhishek, Gita path and Bhagwat path are included and after that explore near areas like the last village of India Mana, and other areas. After a local visit come back to your hotel and check out and start your tour to Rudraprayag, this is one of the Panch Prayag and is well known for its religious importance.
While going you will enjoy yourself a lot and after reaching Rudraprayag complete your check-in formalities in the evening time make a round of Koteshwar temple which is on the bank of Alaknanda in the evening get back to the hotel and take a rest.
Day 7: Rudraprayag – Rishikesh – Haridwar 161 Km 5 Hours
Wake up in the lap of nature and enjoy the sunrise, pack your bags as after breakfast you have to check out and go to Haridwar. After reaching Hrishikesh explore the local area, which is known as the Yoga Capital of the world, and after visiting the local area continue your journey to Haridwar as you will reach in the evening so take your dinner and go to bed.
Day 8
It's your last day in Uttarakhand as you have to now pack your bag and be ready for your home, have breakfast, and leave for Delhi.