As we all know Ramnagar is also known as Corbett City which is the most visited area of Uttarakhand and one of the highest-earning National Park of India Corbett's entry gate Dhikala is 18 km away from Ramnagar. Ramnagar it self is a very beautiful and attractive area that is surrounded by forests and is situated on the banks of the Kosi river. Ramnagar is situated at a distance of 340 km from Delhi and 370 km from Dehradun.
Char Dham Yatra with Ramnagar Corbett is quite an entry point, why is it done for the eyes you can go from here and Ramnagar As we know Taxi Booking online is Uttarakhand's largest Taxi Booking and Tour Service Provider online platform, so whatever tourist we do from our Ramnagar office here Ramnagar to Nainital Ramnagar to Haldwani Ramnagar to Ranikhet Almora or anywhere Devi what booking If service is required then we make a taxi booking online service point from Ramnagar to Uttarakhand or any department of India, very reasonable cost.
Because Ramnagar is a small town with a hilly farm, there is very good sightseeing around Ramnagar which can be visited from 1 day time and taxi booking helps you to get them shopping like Girija Devi Temple Hanuman Dham Mandir Corbett Museum Corbett Falls and many more local areas including Kosi Barrage, etc. come as we see if you want to visit these local places then you need a local guide with you who can visit these places. Well received from all over the place and as we know our office has only local Ramnagar
Many times it also happens that people who live in the city in or near Ramnagar like Pirumdwara, Pampapuri, Kaniya and Tanda two many people need a taxi to go to someone else and when they book it is very Taxi drivers hear a lot of money from All Creation We Established As A Taxi Booking Service Provider in Ramnagar.
Rent A Cab In Ramnagar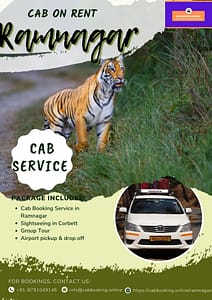 At Cab Booking online we offer Cab booking services for cars like Indica, Wagon-R, Alto to full quantify or excess vehicles like Toyota Innova, Etios, Suzuki Dzire depending upon your Tour needs. Every one of the vehicles we feature come totally equipped with the latest security incorporates that ensure your journeys will be protected, favorable and pleasant. Getting a cab for rent has been always tough for tourists in small cities like Ramnagar at Cab Booking Online we provide all kinds of taxis as per the need of customers, whether it is about genuine expenses or groundbreaking information we offer you all things to dear customers.
Booking Cab In Ramnagar
Observe the best in worth and individual help when you rent a vehicle from a Cab Booking. You get the best service. We are a developed company that has a good reputation in the market. We are known for putting forth an extraordinary attempt to ensure that it is pleasurable and pocket friendly for them.
Taxis In Ramnagar
Going out to Ramnagar, journeying unendingly from home, or simply looking for a lively ride for a week's end drive or Ramnagar Weekend sea get-aways, you probably need a respectable plan for a taxi with various other options. Whether you are looking for taxis from Delhi to Ramnagar, taxis from Ramnagar to Nainital, taxis from Ramnagar to Ramnagar We offer you a wide grouping of cabs/cars and taxicabs in Ramnagar.
At our company charges are very affordable and these are depending upon the kind of vehicle rented, the close-by business focus. Looking for a vehicle for your journey in Uttarakhand and starting it from Ramnagar journey? or going on a long trip from Delhi to Uttarakhand. we have gotten with its wide variety of unobtrusive vehicle rentals in all shapes and sizes. An essential pursuit through our pages will permit you to pick the best vehicle contract in Ramnagar at the most genuine costs you can find on the web, in all cases places.