Uttarakhand Trip with Family How to Plan
Planning the Uttarakhand tour is a great idea According to Hindu Mythology Uttarakhand is the land of God so stepping into Uttarakhand is a great Pleasure of mind and soul as well. So here are some things which you should keep in mind before you come to Uttarakhand for a trip with your family these tips will be a great help for your tour.
Determine Your Budget:
planning is the key to every successful tour, it's essential to know what is your budget for the tour. This will help you to choose your options and make the planning process easier.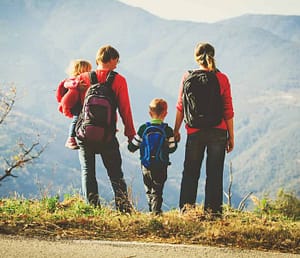 Choose Your Destination:
Uttarakhand is large and it is full of hill stations and other visitable places and apart from this it is visited for so many reasons like some visit it for enjoying in the hill stations, some as a honeymoon destination, some for a d venture activities, some as a wildlife destination, many people want to learn Yoga so many people come for Dharma and Moksha and they visit temples and char Dham yatra.  
So make sure that what is the purpose and then book a cab, hotel and other things as per your tour.
Book your Means Of Transport and Accommodations:
after selecting your dream destination now it is time to book the transport system and hotels, as per my advice book a cab booking in Uttarakhand from a local cab service provider and hotels as per your budget but if you really want Kumauni and Garhwali local and pure Pahari dish and living so I will suggest for Homestay as these are very affordable and best for understanding local people and things.
Plan Your Activities:
as it's your family tour so discuss it with the whole family and decided what you and your family want to do while the Uttarakhand tour some of your family members will love adventure, trekking, camping wildlife safari or your parents may love to visit temples so ask to all and then make your list of the things.
Pack Your Bags:
if you are coming with family so it will be a long tour so make sure that you make a list of everything which you will need like clothes if kids are there so toys and other things, your id can be asked in many places like if you are coming for wildlife safari in  Corbett so do not forget to bring your Id.
Have a Safe and Enjoyable Trip:
 Follow all the precautions to stay safe on the Uttarakhand tour, I wish you a happy and enjoyable tour in Uttarakhand. Have a Safe and Enjoyable and Safe Trip.
*For any emergency call on 100 to the police for help or call 108 for medical aid.
I hope all these tips will help you while you plan for the Uttarakhand tour with your family.